ESSENTIAL ITEM FOR THE COOLEST ON THE STREET!!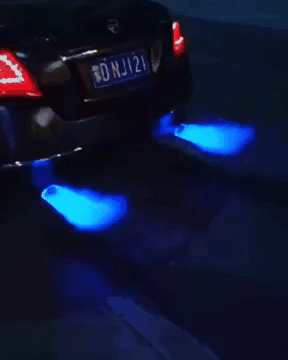 Fashionable and Dazzling.High temperature resistant LED lamp
There will be blue/red flame effect after installation.Creative design with LED lights can produce amazing visual effects. I believe you will fall in love with it.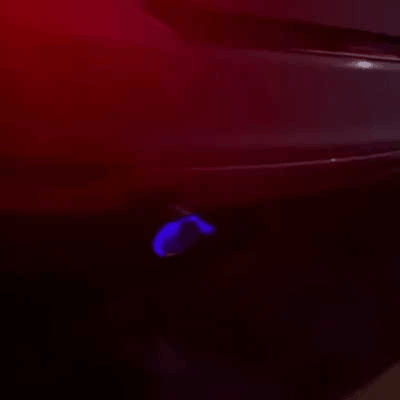 High quality High Temperature Resistant stainless steel.Can withstand temperatures up to 900°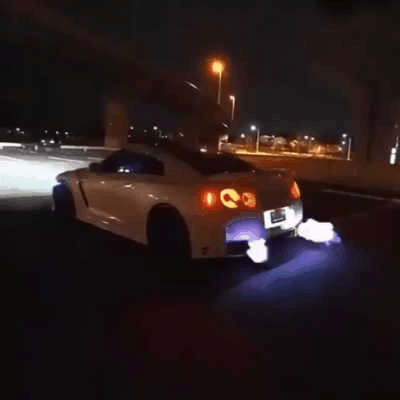 Universally adjustable inlet size: This tip fits on any type of factory muffler. The 2.5 inch inlet size can be adjusted to whatever size your muffler is. 
Cool light-emitting tailpipe, red / blue two colors to choose from.
FEATURES
✅It is a car exhaust pipe that glows, there will be a red/blue flame effect after installation,suitable for car modification

✅With high temperature resistance, LED light, 12V power supply voltage

✅Made of stainless steel with excellent high temperature resistance. protect your original pipe from the sun and rain, avoid rusting and deformation

✅Clamp on design, Easy to install, No weld needed, No drill needed 
✅IP68 level professional waterproof, rainy days also free travel
SPECIFICATIONS
✅ Material: Stainless Steel
✅ Size: 2.5 inches inside diameter inlet, 4 inches outside diameter outlet, 6.8-inch overall length
Installation
Loosen the bolt on the Exhaust Pipe.
Sleeve the Exhaust Pipe into the exhaust nozzle. 
Tighten the bolt so as not to fall off while driving.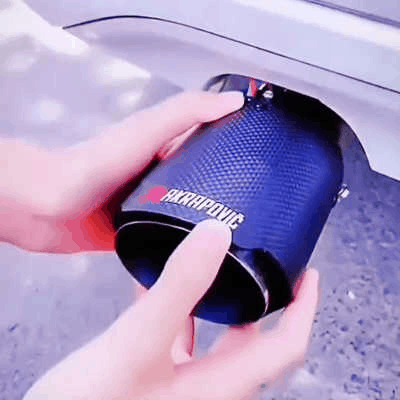 【Tips】

1. The distance between the tail throat and the bumper should be more than 2cm, so as not to burn the bumper at high temperature.
2. Wear gloves when installing, just in case you are not injured.

3. Do not install this product when the car has just stopped or started, so as not to be burnt by the exhaust pipe.
SHIPPING
We would greatly appreciate your patience and understanding as we work to meet demand while ensuring that every piece meets our high-quality standards.